VHR, WORLDWIDE
VACATION HOME RENTALS, WORLDWIDE
"For the BEST in Homes Away From Home"
~

Service Excellence Since 1982 ~
1 (800) NEED-A-VILLA or

1 (800) 633-3284
1 (201) 767-9393 int'l

The Perfect Place for One or Two Guests, Ideal for Solo Reflection or a Honeymoon!
Rare find, darling one bedroom, two bath cottage with private pool

Commanding vista of Oyster Pond, Dawn Beach and St. Barths from its hillside perch augmented by delightful breezes

Well secured with beautiful tropical gardens
Swim or snorkel on Dawn Beach just down the hill (0.2 miles or 3 minutes)

Five minute drive to small grocery store, restaurants, nightlife, casino and marina

Philipsburg, 3 miles; Marigot, 7 miles

Princess Juliana Int'l. Airport, 8 miles

Perfect for a Honeymoon

Ideal Single or Couples Retreat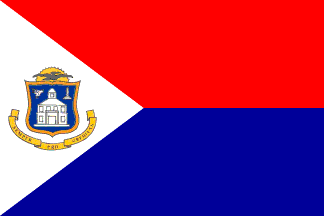 Entry to SM310

SM310 Pool and View

SM310 Entrance to Living Area

SM310 Living Area

SM310 Bedroom

SM310 Bathroom 1

SM310 Bathroom 1

SM310 Bathroom 2

SM310 Sitting Area and View

SM310 Private Pool

SM310 Private Pool

SM310 Kitchen

Dawn Beach
A rare find, SM310 is a darling one bedroom, two bath cottage
boasting one of the most spectacular vistas on the island of Sint Maarten/ Saint Martin. From its perch on the hillside above Oyster Pond, this charming villa offers a commanding view of Oyster Pond, Dawn Beach
and, in the distance, St. Barths.
This charming villa is the perfect choice for a dreamy getaway for two
or honeymoon. A wooden gate with natural stone walkway, flanked by
palm trees and lovely tropical gardens, leads to the front door. In the
evening, the palm trees are enhanced by soft garden lights, making for a
very romantic setting.
There is a fully-equipped, full-size kitchen (stove/oven, microwave, refrigerator, freezer, blender, toaster, dishwasher, coffee maker) with
service for four, and cozy living room with rattan furnishings. The living
room opens out onto the pool area.
The large Master Suite features a king-size bed, sitting area with two chairs, spacious en suite bathroom with double shower and CD player,
and has direct access to the porch.
Cooling trade winds brush over you as you take in the Caribbean
sunshine from your own private swimming pool. There is perhaps no finer view than the one from the edge of this pool. Special touches include mahogany doors, Spanish tile, granite kitchen counters, ceiling fans, a
stereo with CD player, TV with VCR. The house has a security system.
SM310 is only a short distance from the French border, 15 minutes to Grand Case (the culinary capital of the Caribbean, great restaurants) and
20 minutes to the French capital of Marigot (more wonderful restaurants
and shopping). The Dutch capital of Philipsburg (casinos, duty-free shopping, and more dining choices) is only a 15 minute drive.
There are two beach bars on Dawn Beach that serve drinks and lunch,
and several waterfront restaurants just a short distance away. Diving, fishing, boat charters and day trips to neighboring islands can be arranged nearby.
The Dawn Beach/Oyster Pond area is one of the most exclusive neighborhoods on this dual-nation island. Dawn Beach (one of the best beaches on the island), just down the hill from SM310, is in the Dutch territory while Oyster Pond borders the French section. Dawn Beach
offers excellent swimming conditions. Avid snorkelers will enjoy the
multitude of colorful fish and sealife found on the live reef just a short
swim from shore.
There are several beach bars, restaurants, a casino and a small grocery
in the area with many more choices in the Dutch capital of Philipsburg
(more casinos, duty-free shopping) and French capital of Marigot and gourmet's haunt of Grand Case, 10 and 20 minutes drive respectively.
We do not recommend this villa for children; no pets.
Villa Location and Island Beaches
One Bedroom with King-size Bed

Air conditioning

Ceiling Fan
Modern en-suite bathroom with double showers
Maid/Housekeeper six days per week (except Sundays and Holidays)
Amenities
Telephone

Wireless Internet

TV with VCR

Stereo with CD player

Ceiling fans throughout

Windows are fully screened

Barbecue grill

Alarm
Location and Distance
Dawn Beach (Dutch)

Hillside with view

Airport: About 45 minutes

Philipsburg/Dutch capital: 10 minutes

Marigot/French capital: 20 minutes

Grand Case: 20 minutes

Golf: Mullet Bay (30 minutes) and Anguilla (20 minute water taxi from Marigot)
Special Considerations
We do not recommend this villa for children

No smoking

No pets